Testimonial of Jim Glynn - Business operation specialist, Metrology KBR - USA
The technician who installed our SIPSI Solution was outstanding. He was professional and knowledgeable and a pleasure to work with.
We have relied on the SIP 305M as the sole horizontal measuring machine in our lab for many years and the increased resolution and accuracy provides with the ability to measure items that we would have had to send to an outside source.
The software is intuitive and has functions that will help with improving our efficiency. Overall we are very pleased and we are looking forward to all the benefits that the SIPSI Solution will bring to our company.

Testimonial of FAREEF SAIT – Metrologist at NMIM (National Metrology Institute of Malaysia)
"At NMIM we wanted to have our SIP 1002M upgraded to be compatible with Windows 10. The SIP was purchased in the 90's and it was still operating in DOS platform.
SIPSI was the only solution that we trusted to deploy with our SIP 1002M. The installation was successfully completed even though it was done remotely by the SIPSI team.
Now, the accuracy and the resolution of our SIP is 10 times better, the SIPSI interface is user friendly and it is easier for NMIM to collect and analyse the measurements directly in Excel instead of previous writing in hardcopy datasheets.
At NMIM, we are also very happy with the SIPSI support. The SIPSI team gave us technical assistance and helped us improving our system by sharing a lot of information.
Merci ! Terima Kasih !"
Testimonial of Mr. MOUTON – Dimensional Laboratory Manager at Trescal France - Les Pennes-Mirabeau.
"The SIPSI installation on our SIP 302M went very well, even the automatic acquisition works perfectly. I am pleasantly surprised by the features of the software, the stability of the measurements and also the analysis of the bench which demonstrated a perfect alignment of the reading head and a perfect phase shift !!!"

Calame Métrologie SA is a Swiss company with more than 25 years of experience in the field of accredited calibration and maintenance of horizontal measuring benches of all brands. Calame Métrologie SA is an international reference in this field and recently installed a Cedarnet SIPSI module on a SIP bench in Spain.
The installation, accredited calibration and qualification were very fast and the metrological result very satisfactory. The client appreciates the software interface, which requires little training. Calame Métrologie SA recommends this modernization solution for SIP benches.
M. Remo Kaempfer
Calame Metrologie SA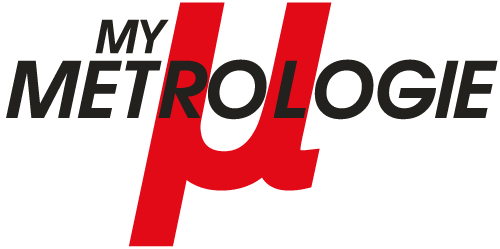 The co-directors of My Metrologie - Mr. Kai Boehm and Mr. Michael Werner – are SIP benches experts since 2001. They have been offering their experience and using their large stock of spare parts for the maintenance and repair of SIP benches for more than 18 years.
Since 2018, they have joined the SIPSI team and they now propose this solution to modernize the SIP benches. Mr. Kai Boehm testifies on this partnership:
"Cedarnet offers a complete solution for the modernization of SIP length measuring machines. At SIPSI, hardware and software come from a single source. This guarantees us perfect compatibility of the components and a smooth operation. Cedarnet has proven to be a competent partner: whenever technical support was needed, by phone, email or in the form of software changes, we received qualitative and rapid help to satisfy our Customers. »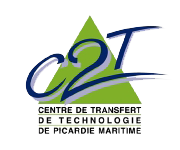 To equip its dimensional measurement laboratory, the C2T was equipped in 1989 and 1992 with 2 measuring benches of the Geneva Society of Physics Instruments (SIP). These two 302M benches could no longer benefit from the support of the manufacturer who disappeared. Yet their mechanical quality remained unmatched.
Rather than replace them, the C2T has therefore set out to find an update and retrofit solution to give a new lease of life to these equipments. After searching and consulting in several European countries, it was in France that the C2T found a solution validated by CETIM: CEDARNET's SIPSI technology.

Let's ask Emmanuel Boitout, C2T Technical Manager:
Cedarnet: "When you decided to do this retrofit, were the benches down or operational?"
E Boitout: "They were fully operational but their electronic modules from the initial purchase of the equipment were not scalable and the solution proposed by CETIM also improved the uncertainty of the benches. Faced with this potential risk on electronic signals we decided to carry out this retrofit in a preventive way. »

Cedarnet: "Has the SIPSI retrofit caused a change in your work habits, in your procedures?"
E Boitout: "The adaptation was very fast, one day was enough. The training carried out during the installation allowed an efficient transmission. In fact, the operation of the bench is simplified because the settings are automated. We can rely on improved accuracy and excellent repeatability. In addition, because hysteresis is tiny, fine settings are quick and time savings are quite significant compared to other newer benches from other brands. Finally, with this retrofit the transfer of measurement data to the bench management software is facilitated. »
Ms. Catteau, Director of the C2T, concludes our meeting by going back to the DNA of the C2T: to make good measurements without wasting time, which is a necessity of course because our business is competitive, but with a real challenge which is to have equipment freeing the minds of our metrologists to enable them to pass on to our clients the methods, improvement advice and support that enable them to benefit from reliable and relevant instruments and measurement results.
Expert in the field of high torque and low-speed transmission, CMD has been designing, producing, installing and maintaining solutions tailored to the specific needs of their customers since 1901.

Mr. Cotton, a metrologist at CMD, gives us his testimony on the SIPSI retrofit made in April 2019 on their SIP 750M motorized bench.

Why did you do a SIPSI retrofit?
We wanted to update our SIP bench in order to prevent it from failure and to modernize it. In addition, with the original electronics, we found a strong sensitivity of our measurements to temperature changes, which impacted our results.
We have chosen to retrofit with the SIPSI solution for the know-how of Cedarnet and its partners. We also had confidence in the team's investment to give us support until the complete resolution of any unforeseen issue.

And since this retrofit...?
Since then, we have seen our bench work better. Taking control and programming the referents were easy. We send our congratulations to the SIPSI team for their product! Continue on this path in order to improve the daily lives of professionals.
Testimonial of M.TILLET- Production and Laboratory Manager of the TRESCAL Agency in Chatellerault.
"A SIP 302M bench used by our laboratory showed a significant fidelity drift; its counting electronics was obsolete and irreparable; this bench was therefore in danger of being decommissioned in the short term. We tested the SIPSI solution during a demonstration on our site and then we had it installed on our bench in 2019. After this retrofit we are satisfied because the fidelity of the measurements has become excellent again: at the calibration, we see an improvement of 0.2µm of the total error of accuracy and the standard deviation on 10 measures at two separate positions on the bench is 0.03µm or 0.05µm."

FPT Industrial is CNH Industrial's brand dedicated to the development, production, sale and support of thrusters for On Road, Off Road, Marine and Power Generation applications.
Testimonial of Mr. Pascal BAUDIN, Plan Technical Support at FPT Powertrain Technologies:
"The SIPSI solution was proposed to us by CETIM, the technical centre which was in charge of the maintenance and calibration of our SIP 1002M bench when its digital display became obsolete and broke down.
A person from CEDARNET, who is very skillful in the field of measurement and certification, came to install SIPSI on our bench at the end of 2018. Since then, we can say that everything works properly, that the use of the software is very simple, that it is easier to find absolute zero and that the environment is more user-friendly to recover our standard values in a catalog. »
A big thank you for all your testimonials
The SIPSI team