Features of the SIPSI solution for SIP 550M benches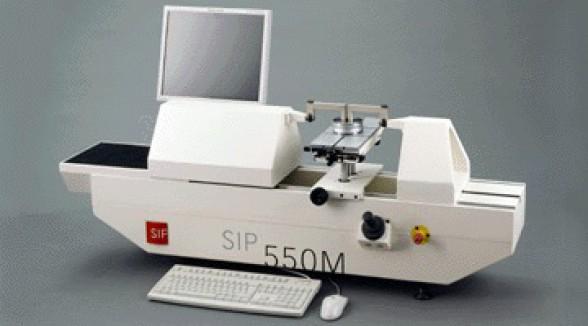 The SIPSI electronic box for SIP 550M enables complete system control of the SIP 550M bench with:
Automatic or semi-automatic search of the carriage reference point when machine is turned on;
Automatic search of the reference point to measure the effort when machine is turned on;
Management of any movement from the carriage roll, adapting the effort depending on the instructions;
Automatic activation and deactivation of the clutch for fine-tuning adjustments;
Automatic offset setting procedure to measure the effort;
Calibration interface to measure the effort;
Management of bench anomalies;
Management of bench settings.
It is supplied with a SIPSI counting device, compatible with SIP rules with a pitch of 8µm and 0.5µm.
Coupled with the SIPSI software, the SIPSI solution for SIP 550M therefore provides the following:
A more ergonomic, graphic interface;
A 1/100th of µm resolution;
A multi-cycle calibration management with automatic calculation of an average correction curve;
Two correction files: one for the accredited laboratory and one that can be edited by the user (dedicated password-protected);
Management of the catalogue for calibrations including the efforts to be applied;
Management of minimum and maximum cusp;
The ability to manually or automatically apply an effort instruction;
A configuration interface;
An effort calibration interface;
A feature to export correction files;
Several interfaces to retrieve measurements (UDP, serial port, file, copy/paste, keyboard shortcut);
Display of interpolation angle.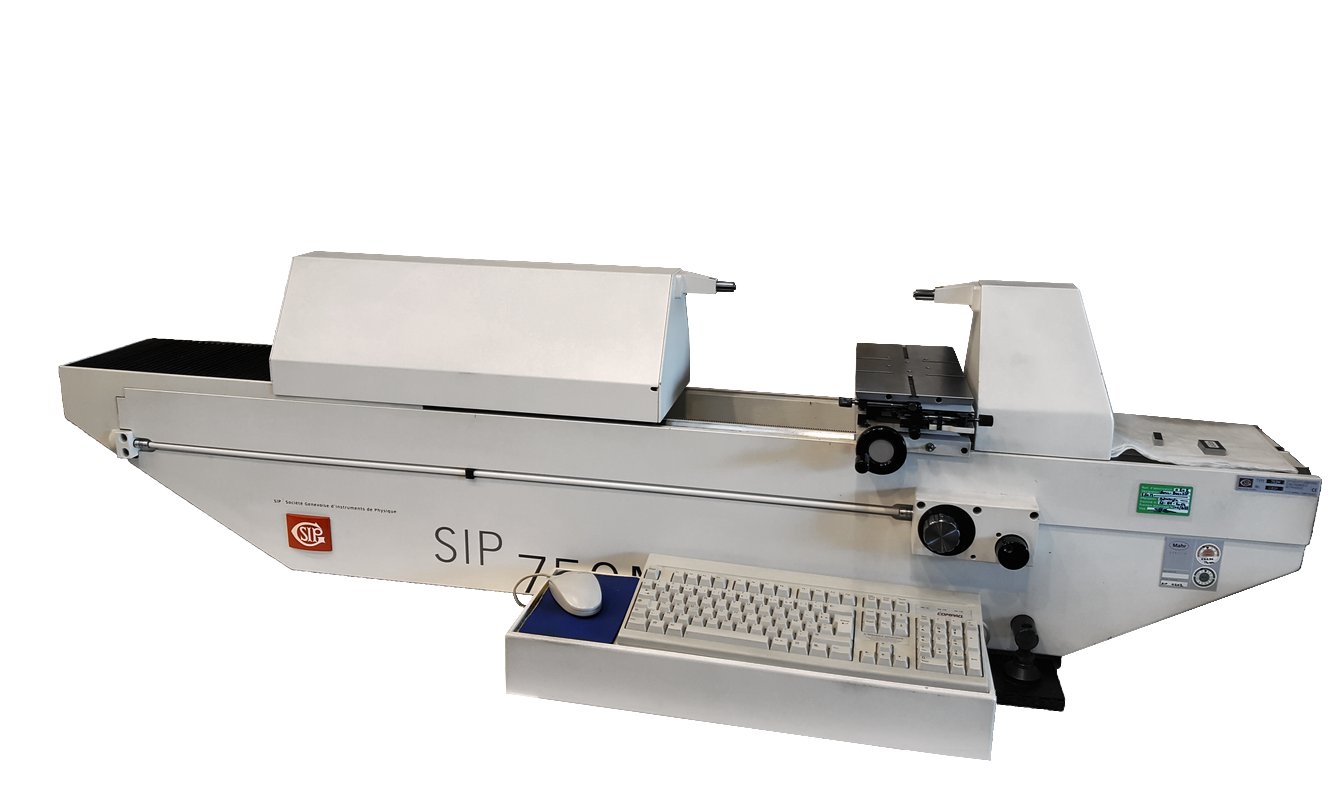 Video demonstration of the SIPSI solution
Discover the main features of the SIPSI solution in this video demonstration : click here.